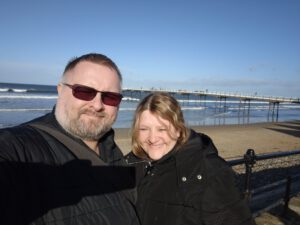 Graham Millichap is a writer, or more aptly a master procrastinator. but 2022 is going to change this.
He has a degree in Computing and works full-time as a Product Developer for an insurance firm. When not working or writing he can be found spending time with his family or reading, which is another of his great loves. He reads/writes in the Fantasy / Science fiction genres and this is where he likes to stay. He doesn't often stray from either of them.
He lives in the North Yorkshire area of the UK and other interests include, computers, Motorbikes, and gaming.
You can connect with him using the social media contacts on this site.