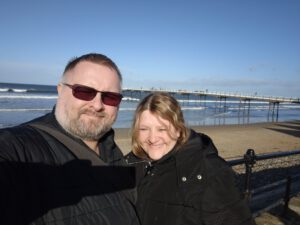 This is me… I have struggled to commit to writing for as long as I can remember but motivation is hard to find. That and the lack of time I used to have available meant I have not managed to be prolific. I started a blog to try and help me with writing more frequently. It has had mixed results but It has got me writing some and anything is better than nothing. 🙂 Even if no one reads it, it still feels good to get something down.
I live in the North Yorkshire area of the UK with my family, my interests other than writing are Computers, Photography, and Motorbikes, I try to fit time in for them all but sometimes things have to be prioritised.
I hope you enjoy coming along with me on my journey. I, like you and am interested to see where it will lead me in 2022.